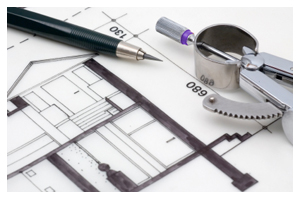 About Me - I was born and raised in Bushey, Hertfordshire, where from an early age I developed an interest in Architecture. In 1993 my passion for historic buildings led me to study a degree in "Building Conservation Technology" at Bournemouth University. I was one of only thirty students to be accepted into the inaugral intake. This course specialised in the conservation & restoration of traditional buildings. After leaving Bournemouth with a 2:1, and as a result of a number of work placements throughout my degree at Blists Hill, (the reconstructed Victorian Working Town near Ironbridge), I moved to Shropshire in 1996.
I was able to obtain a position as head technician for the Shropshire based conservation architect - Graham Moss, at Moss Co. Architects. During my time working with Graham, I gained an invaluable wealth of knoweldge and experience. After 11 years and following an increasingly positive response to my freelance work I was encouraged to start my own practice in August 2008.

My drawings are done by hand using pen and paper in the traditonal style. I am able to produce accurate measured surveys from which innovative, traditional, and interesting schemes can be produced. I am able to produce design and access statements, and supporting documentation reports to accompany planning applications. I am also able to produce detailed working drawings, joinery schedules and detailed drawings for bespoke ironmongery and timber mouldings. The working drawings which I produce involve producing detailed sections, and annotated floor plans. I do not produce written specifications as I believe that supplying the information upon the drawings is more beneficial to the builders on site. I am able to produce designs for new houses in a traditional style, and have obtained permission for Building Plots. When it comes to the construction of new houses I am unable to issue Architects Certificates, but would be able to recommend someone that could provide this service. My gallery provides examples of my work from construction to completion.

I am happy to answer any enquiry relating to your project please do not hesiate to contact me with any questions.